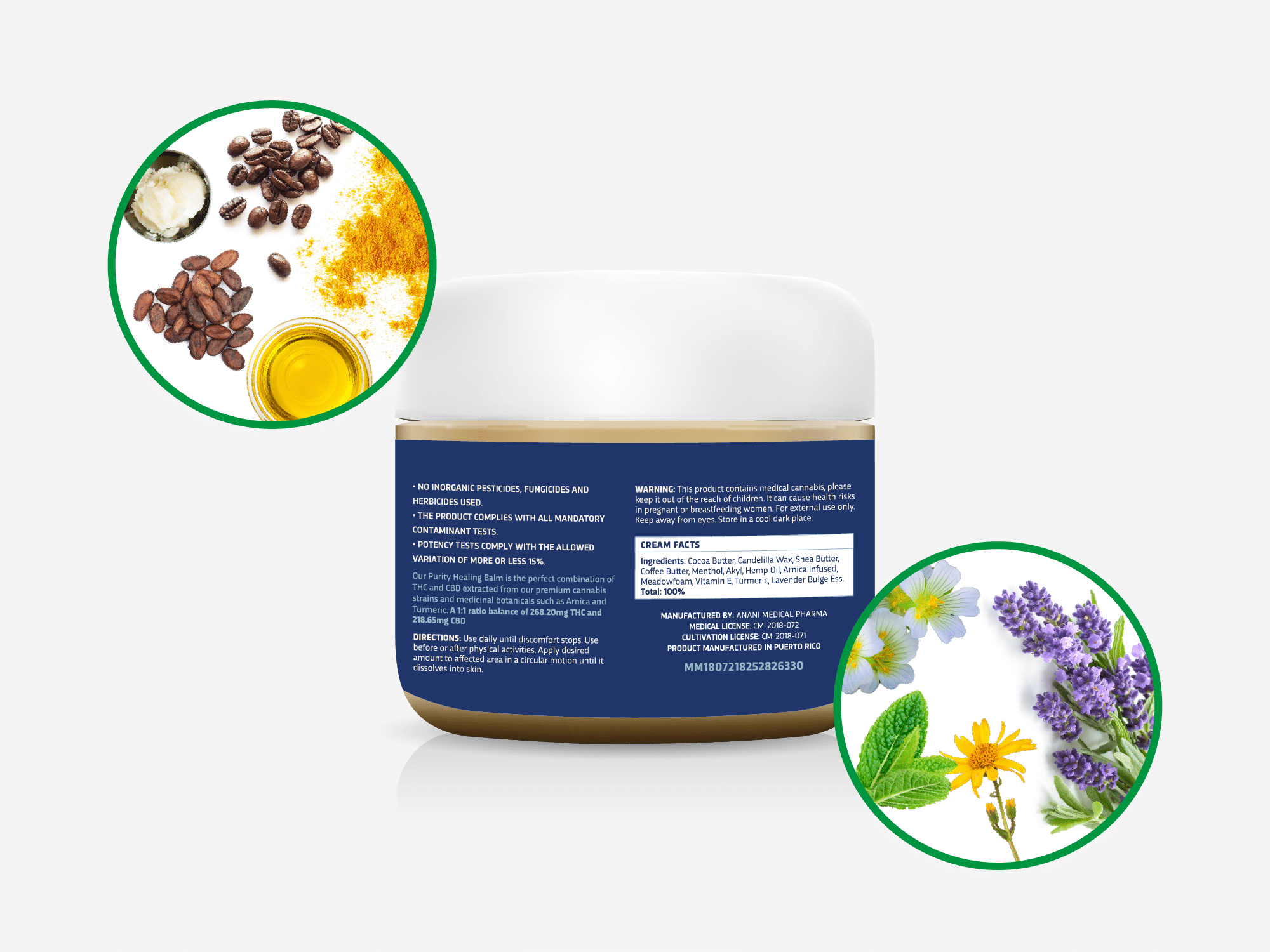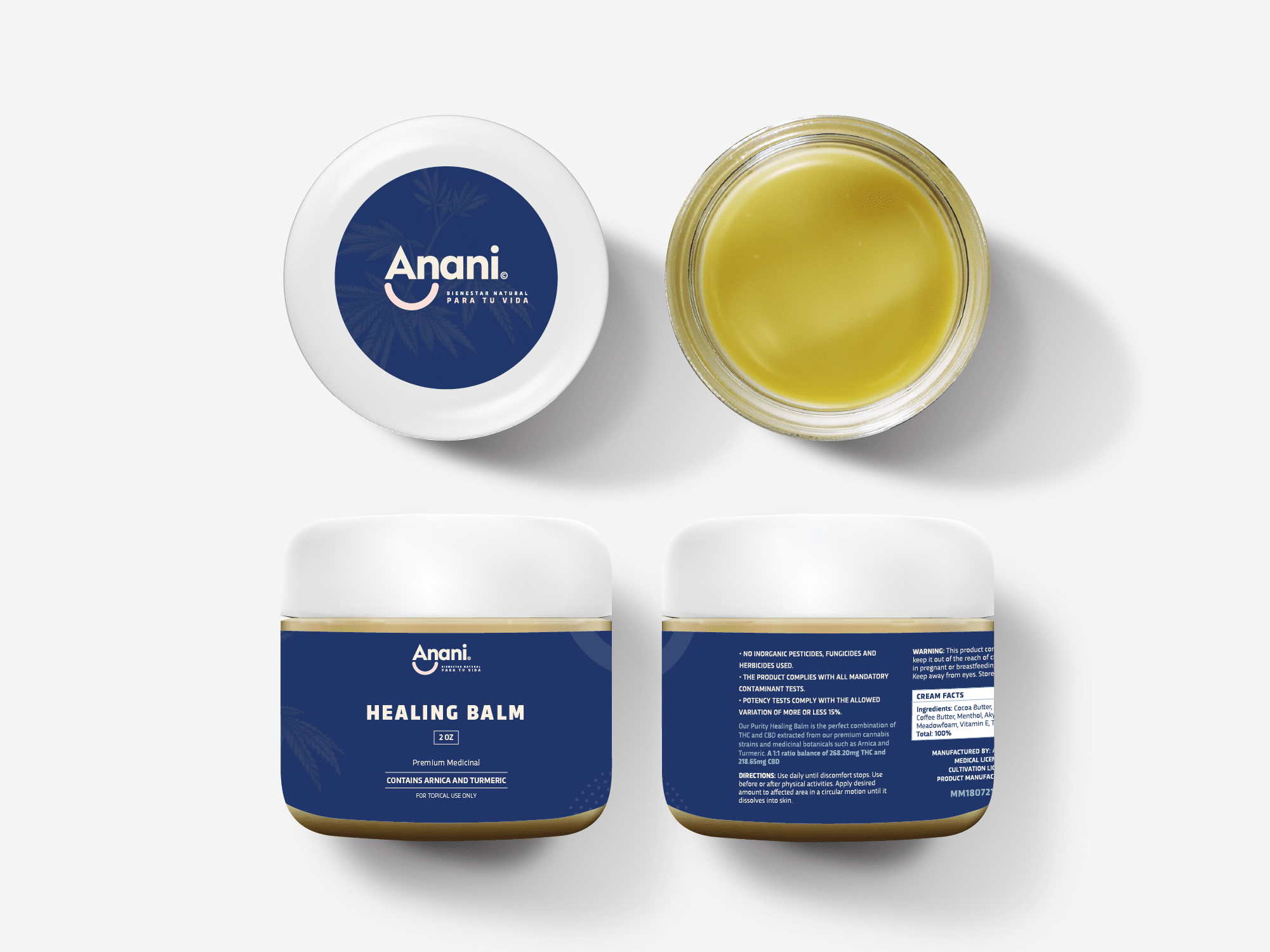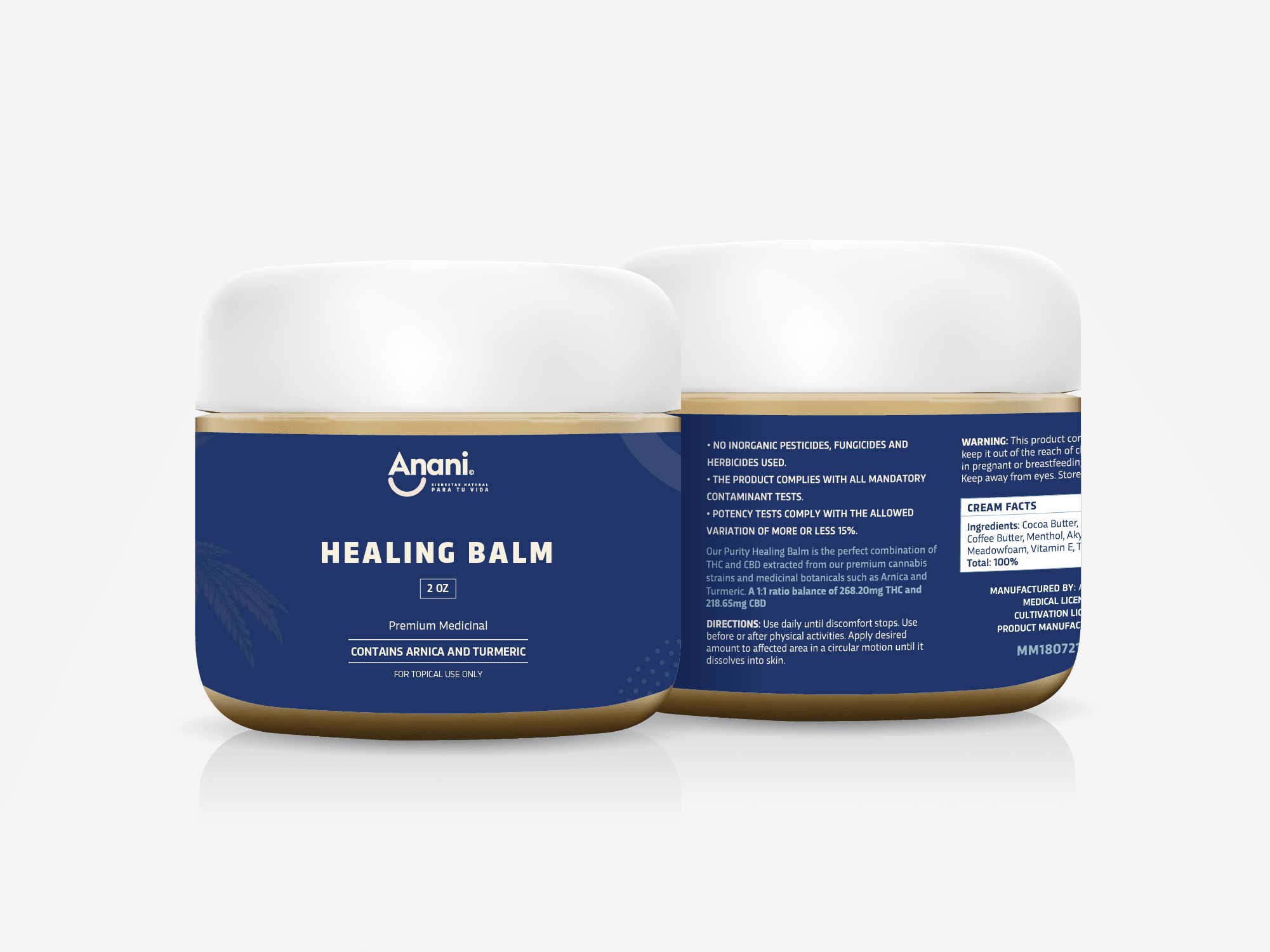 Cocoa Butter
Protects the skin from external agents that can cause irritation and damage.
 Shea Butter
Moisturizes and softens skin. Rich in vitamins and fatty acids.
 Coffee Butter
Moisturizes and softens skin. High levels of lecithin and vitamin E.
 Meadowfoam oil
Hydrates, de-swells and relieves pain. High levels of natural tocopherols and vitamin E.
 Arnica herb oil
Reduces faking and restores skin flexibility. Treats inflammatory conditions such as eczema, psoriasis, rosacea, and acne.
 Menthol
Refreshes the skin It produces an analgesic and cooling effect.
 Lavender Essential Oil
It helps to heal burns and wounds. Restores the complexion of the skin and provides antioxidant protection.
 Carbon Dioxide Extract
to Turmeric root
Disinfects and de-swells skin.
 Hemp Seed Oil
Nourishes skin and hair. Reduces the visible signs of aging. High content of proteins and essential fatty acids.
 Vitamin E
Combat free radicals that cause the degeneration of tissues.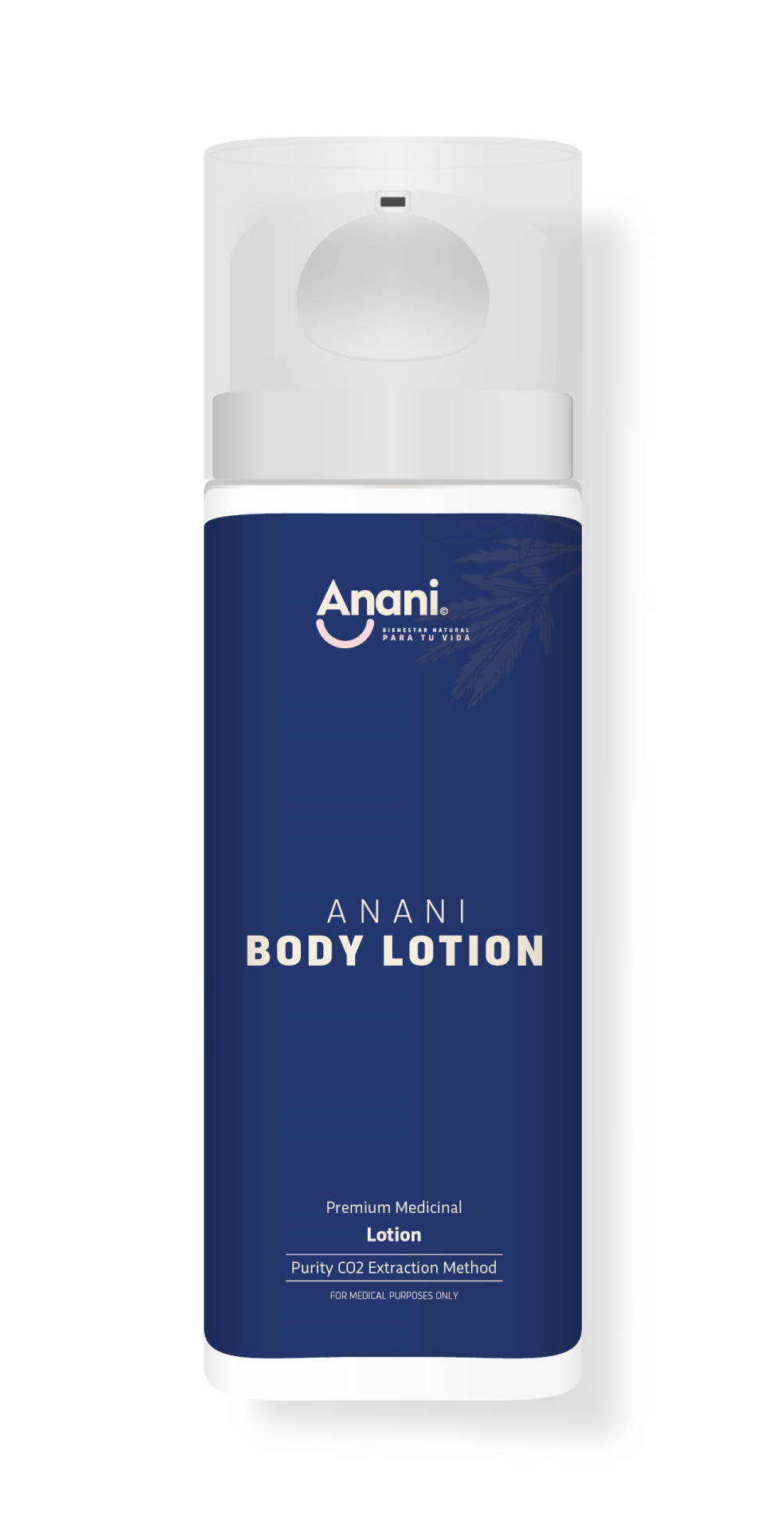 Trata enfermedades de la piel
 Hidrata y suaviza la piel
 Proporciona protección antioxidante
 THC: 180.90MG
 CBD: 221.23MG/G